Acckue contracting will help bring your dream kitchen to life. The kitchen is the heart of the house, so we want to help you create a workable space that will cater to all your culinary needs. Whether it be a modern or traditionally styled kitchen, here at Acckue, we aim to bring you the results you desire. We deal directly with local businesses for all your kitchen needs. From floor to ceiling, we've got it covered.
Our services include:
New countertops and backsplashes
Cabinetry (installation, removal, and painting)
Kitchen cabinet spraying at our shop
Modifying your existing kitchen
Sink and tap exchanges
Lighting updates and modifications
Wall, floor, tile
Painting
Trim work, doors, crown molding

We work with licensed electricians and plumbers to ensure the work is compliant and professional.
When you renovate, you get more than a brand-new bathroom. You also get a boost in the value of your home. There is a very large selection of the latest styles in sinks, vanities, tubs, faucets, tiles, and accessories to suit whatever look you have in mind. Our years of experience can help you navigate these tough decisions for the look you want. In many cases, the layout works, but the items need updating. Let's sit down and chat about your needs and challenges and how we can solve them for you.
Our services include:
New countertops
Cabinetry (installation, removal​, and painting)
Tile installation
Ventilation
New trim
New tubs, showers, taps, toilets, and all fittings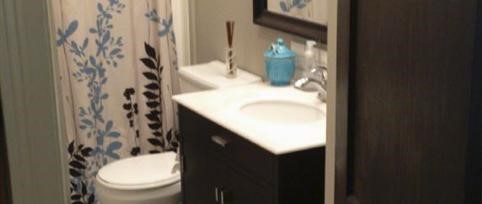 Does your basement look like something Stephen King would write about? Why not send those spiders packing with a Finished basement. Whether it be somewhere for the kids to scatter their toys or for a 60-inch screen with surround sound, we've got you covered. We can help create a living space that will be more useful and raise the value of your property.
Our services include:
​Complete basement finishing
Media rooms, home theater
Storage areas
Laundry rooms
Drainage and waterproofing
Crawl space work
​Framing & insulation
​Rough ins for future projects
Flooring & lighting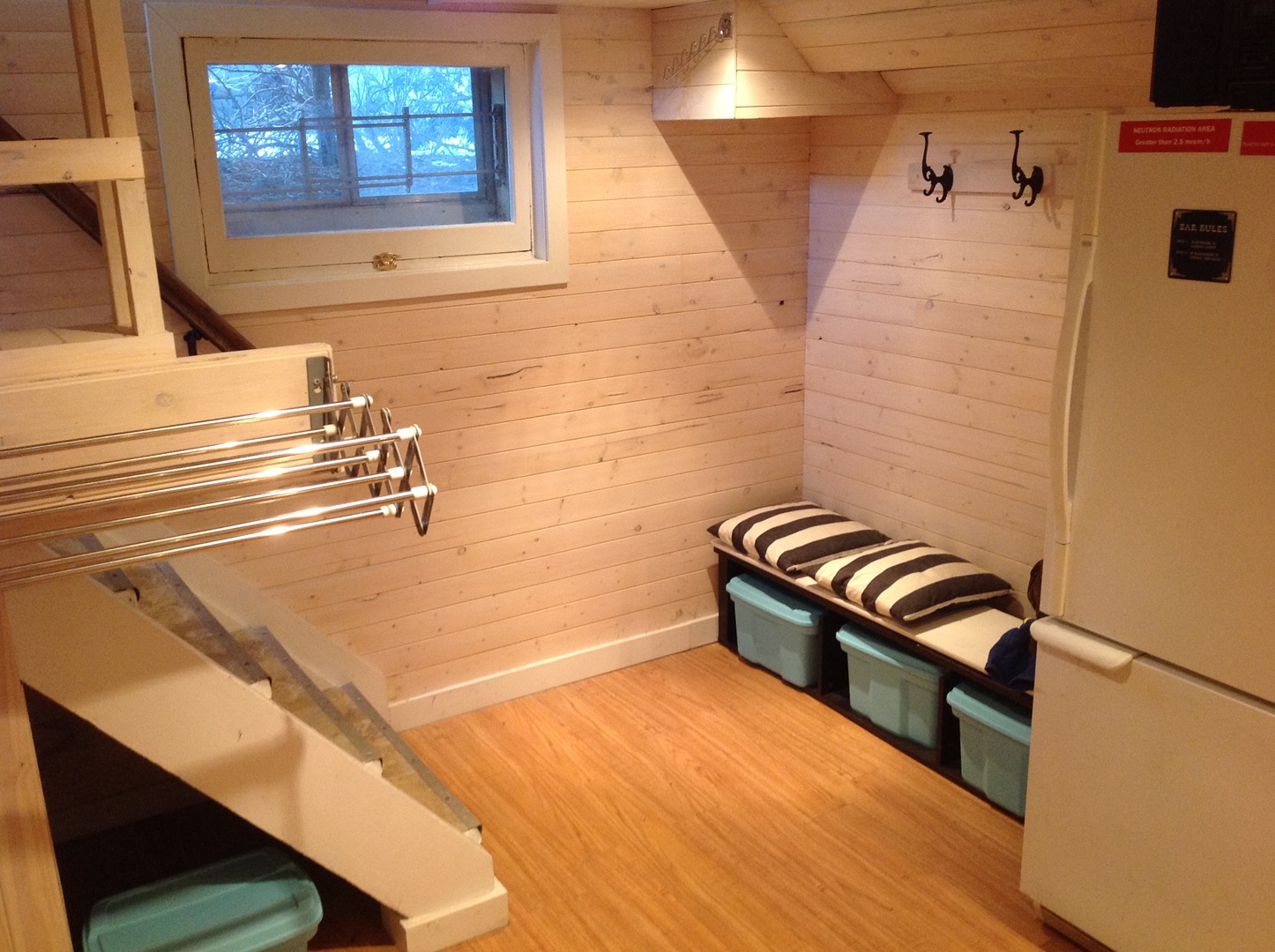 Why not update that tired-looking floor with a restoration or a brand-new look? We can provide you with a variety of solutions to best fit your budget and style. From traditional stained hardwood floors to a user-friendly laminate, we can provide the floor for you.
Our services include:
Restoration, sanding, staining, clear coating
Laminates & luxury vinyl plank, install new baseboards, and quarter round
Floor and wall tiling
Hardwood flooring

Natural light, warmth, aesthetics, and security are major factors to take into account when deciding which is the right door or window for your house. Let us help you decide which is right for you. Whether it's restoring your classic look or a brand-new design, we aim to make your idea look like a reality. 
Our services include:
Window installation
Door installation, new locks, and deadbolts
Old home retro-fit installations
Restoration and repairs
Painting and trimming
Fixture, locks, and hardware installations
Home Theater Installation
Everyone wants a room where they can relax in front of the latest blockbuster. Let Acckue design and install a home theater room that will bring the big screen to you.​ 
Our services include:
Built-in or recessed screens and speakers
Complete surround sound hidden wiring and component solutions
Custom cabinets and built-in storage
Soundproofing

Our team has many years of combined experience in interior, exterior, and specialty painting. We've been painting residential and commercial properties since 1993. Our reputation is built on our long-standing record of excellent workmanship. We get the job done right and on schedule, giving you peace of mind, so you can relax and enjoy your new look.
Our painting services include:
Interior and exterior painting
Water damage carpentry repairs
Stucco & textured ceilings of all types
Kitchen cabinet spraying at our shop - Free color consultation
Drywall installation & repairs
​Industrial paint finishes and spraying services
​Industrial floor coatings

It's the same old story, been cooped up inside for months, can't wait for the warm weather to come back; we've all experienced it. Why not let Acckue create an outdoor living space that will have you soaking up the sun all summer long. We can also restore existing decks to get you back outside cooking steaks before you know it. While you are there, why not ensure your privacy with a new or updated fence? After all, who doesn't want to eat a steak in their private retreat?
Our services include:
Decks of all kinds, railings, stairs, and multi-level structures
Variety of fence heights and styles
Traditional decks, various types of shade structures
Customized decks, including the addition of furniture and structures. For example, planter boxes, access ramps, and seating
Pressure-treated, cedar, and composite materials to suit your project
Outdoor living spaces and entertaining areas
Outdoor sheds or Bunkie, cabana etc.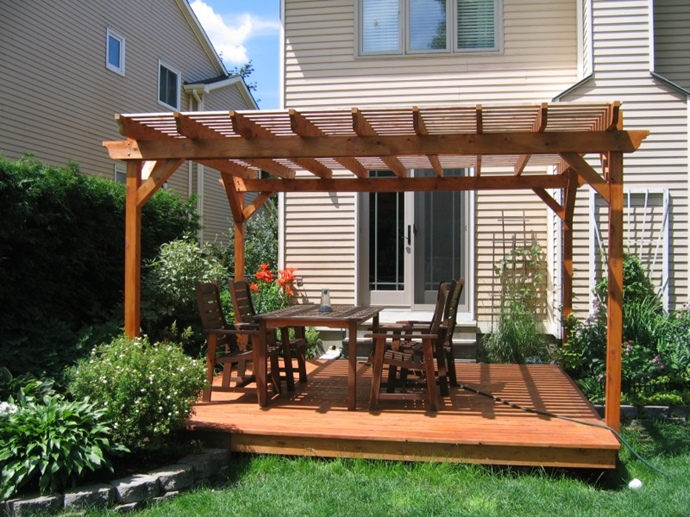 Drainage is the last thing on your mind when it comes to your home, so when the unexpected occurs, let us handle it. Our team of professionals and subcontractors can diagnose and fix your problems, large and small.
Our services include:
Installing and maintaining eaves and downspouts
Wet basement
Foundation drainage and grading
Exterior weeping and drainage
Interior drainage
Landscape drainage
Weeping tiles
Window wells
Sump pumps​​
Got some problems that just seem to be piling up on you? Let us come up with a solution for you. We offer a variety of exterior and interior maintenance services, including:
Pressure washing a variety of surfaces 
Restoring sheds and garages to former glory
Stonework repairs and pointing of masonry
General handy repairs around the house
Complete brick and stone pointing
Eaves and downspouts repairs, installation, and maintenance
Caulking removal, installation, and maintenance
Ladder work, platform lift work certified
Complete solutions for the exterior of your home or office